Review level content on WordFlyers
Bring every struggling students' literacy skills up to standard, or simply refresh your class's memory about skills they learned in previous years with the Review level lessons
Review level tutorials are written in short, clear sentences and are supported by examples that further explain the key points.
Content looks very similar to the other levels on WordFlyers, meaning that students will not feel as though their work is different to their classmates.
Each level includes texts that feature photographs and illustrations to support student understanding and interest.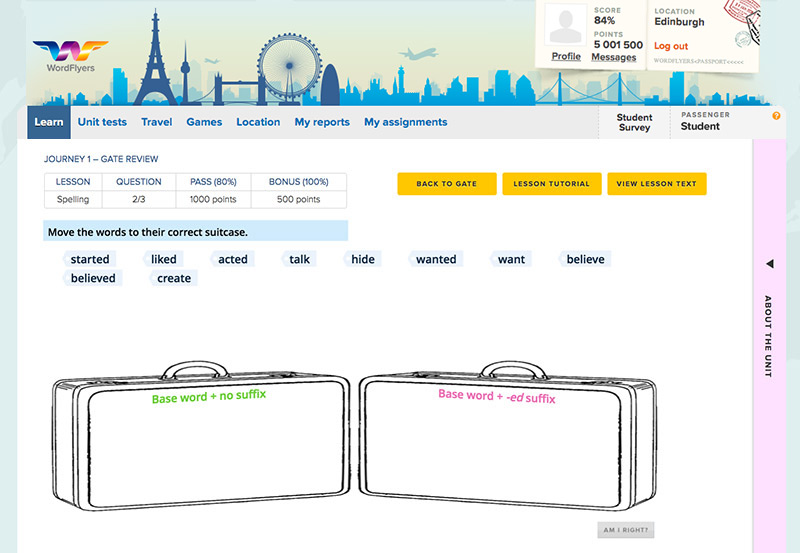 The unit texts are narrated and around 200 words in length, making it easier for struggling readers to engage with the content.
Each tutorial covers just one topic, so students can master the skills they need to improve their basic skills.
Teachers can assign students to the review level content at any time, and this content is also available to any student wanting to revisit basic skills.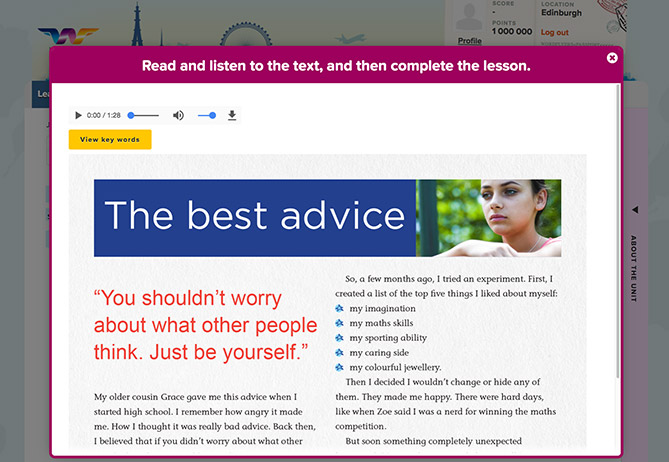 Content covered as indicated in the Australian Curriculum
| | Years 2–7 Content | Years 6–8 Content |
| --- | --- | --- |
| Year 7 Review Level | ✔ | |
| Year 8 Review Level | ✔ | |
| Year 9 Review Level | | ✔ |
| Year 10 Review Level | | ✔ |